RSA Funding Sees An Increase In Requests For Stated Income Commercial Mortgage Loans
Nationwide commercial mortgage broker offers stated income commercial mortgage loans through it's wholesale channels.
Cromwell, CT (PRUnderground) February 20th, 2018
RSA Funding, the always innovative nationwide commercial mortgage broker has seen a great increase in requests by clients for stated income commercial mortgage loans.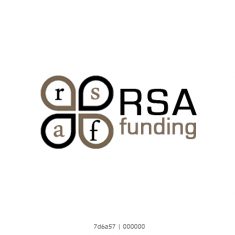 According to Rob Shea, owner of RSA Funding, "We have seen a lot more requests for alternative financing options by commercial real estate owners and investors."
Most commercial property types will qualify ( along with one to four family non owner occupied properties). Loan to values can be as high as 80 percent ( depending on borrower credit and property type). Minimum loan size can be as low as 100k. Rates can start as low as 7.0 percent and loan closings can take place in as few as two to three weeks.
Shea also added, " I believe the reason for the surge in requests for these types of programs is because these programs are ideal for self employed business owners and property investors many of whom have excessive write offs or business expenses. Thus they need loan underwriting to be flexible without the paperwork and time needed for a conventional loan product. These products are also competively priced in between conventional financing and more prohibitive bridge loans or "hard money" loans."
To inquire about RSA Funding's stated income commercial mortgage program and any of their other innovative commercial financing products contact Rob Shea at 855-475-FUND (3863) or www.rsafunding.com
About RSA Funding
RSA Funding is a nationwide commercial mortgage broker that skillfully links borrowers and lenders to facilitate financing for commercial real estate transactions.